BUILD UP Skills advisor was started in 2016 as a project in the Intelligent Energy Europe program, as part of the EU BUILD UP Skills initiative — a training and upskilling program for building professionals across Europe. ISSO was a part of this initiative with multiple projects and chose Geckotech as their partner for developing the BUILD UP Skills advisor app based on our agile and collaborative approach.
CHALLENGE & APPROACH
Geckotech initially built the app with a third party API providing all the content. After a very positive experience with Geckotech and to streamline future developments, the backend was rebuilt by Geckotech without any disruption in service to the existing users.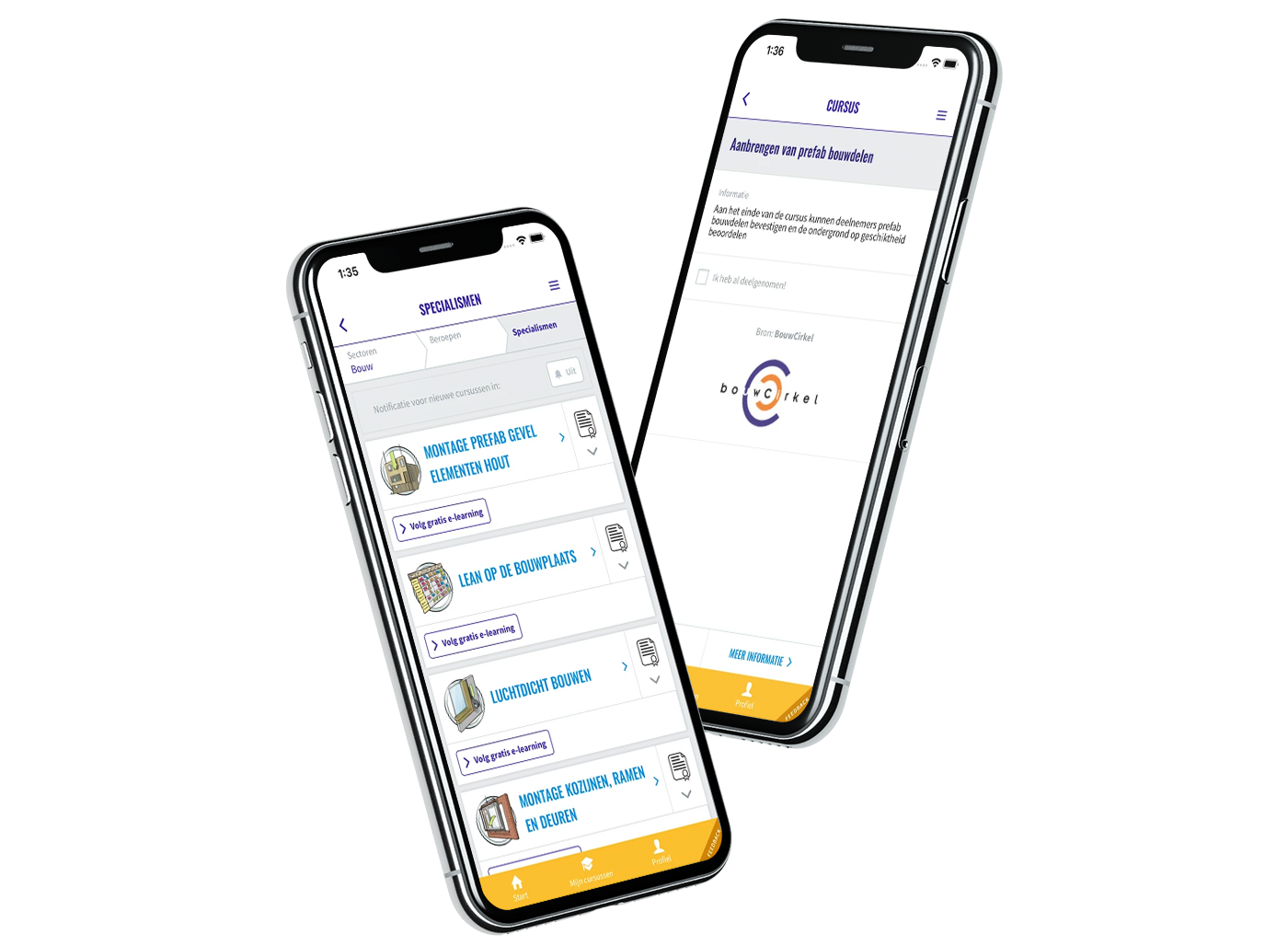 TESTING GROUND
Geckotech has continued to develop the app and management application together with ISSO since 2016. Both the management backend and the app now function as a testing ground for novel ideas around upskilling building professionals.
INNOVATIVE TECHNOLOGY
A small selection of innovative technology developed for the platform:
Authentication using KennisID
QR codes for directly opening learning content in the app
Support for external learning management systems (LTI)
Location-based search for construction professionals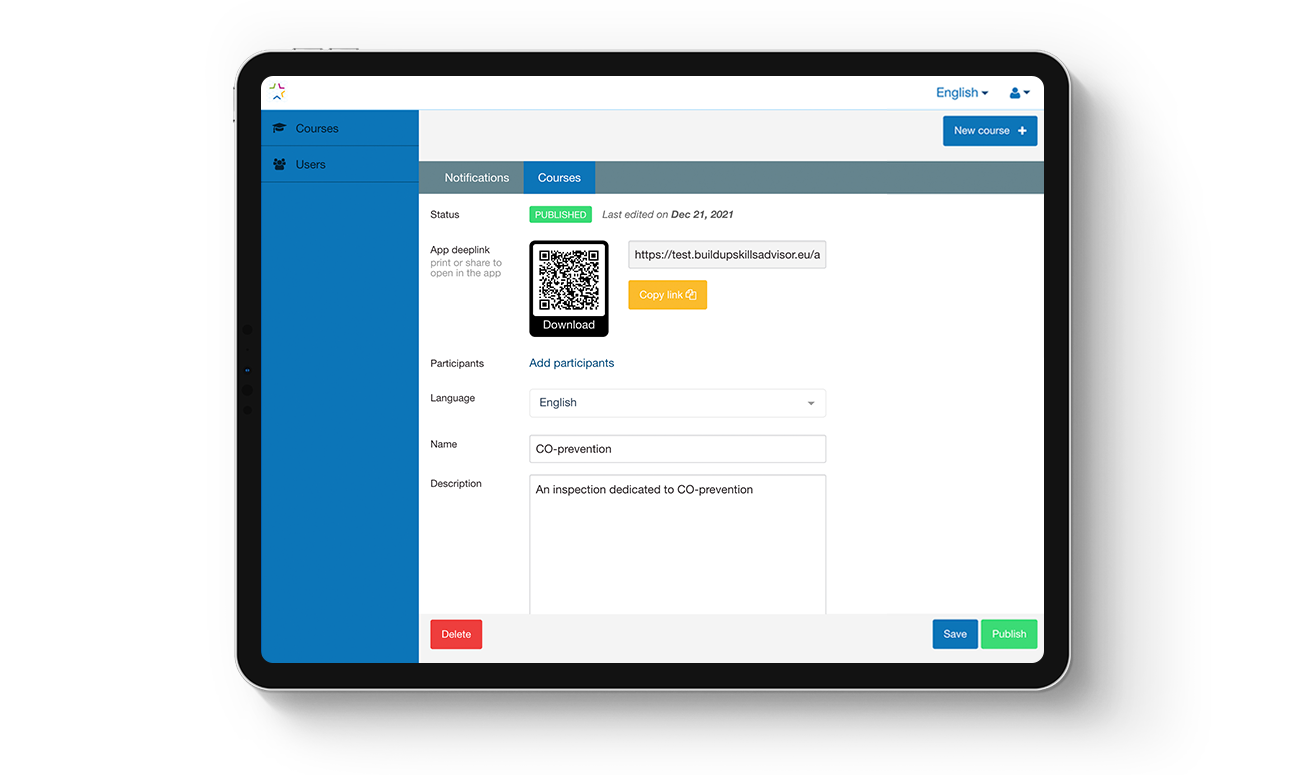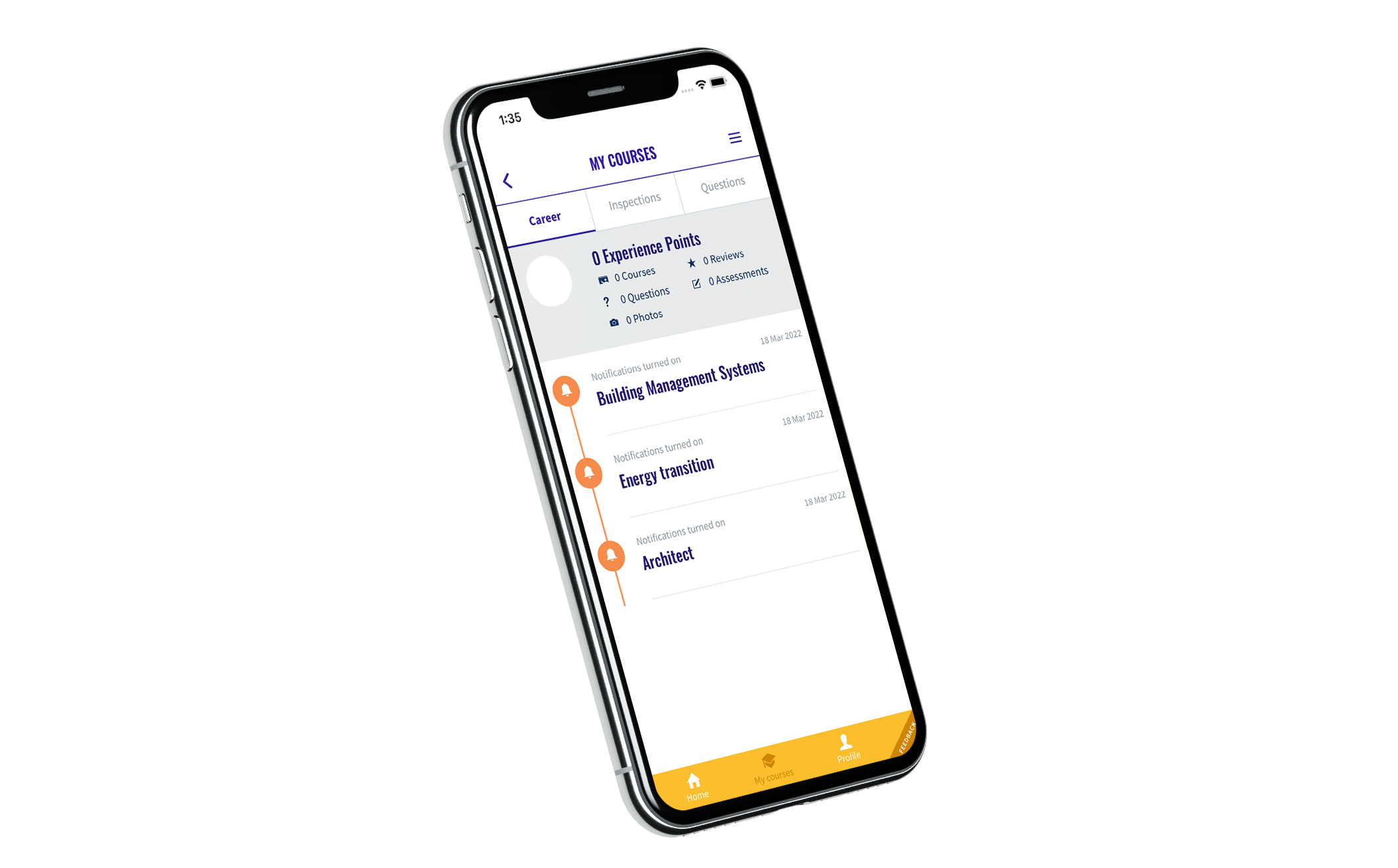 AGILE DEVELOPMENT CYCLE
To develop new ideas, ISSO talks directly to a solution architect. New ideas are often co-developed using low-fidelity mock-ups where quick iterations can be made. The tool for the mock-ups features inline discussions which make it easy to work asynchronously. Having a visual specification in the form of wireframes ensures that the client and development team are perfectly aligned, and the end result is exactly what the client expected.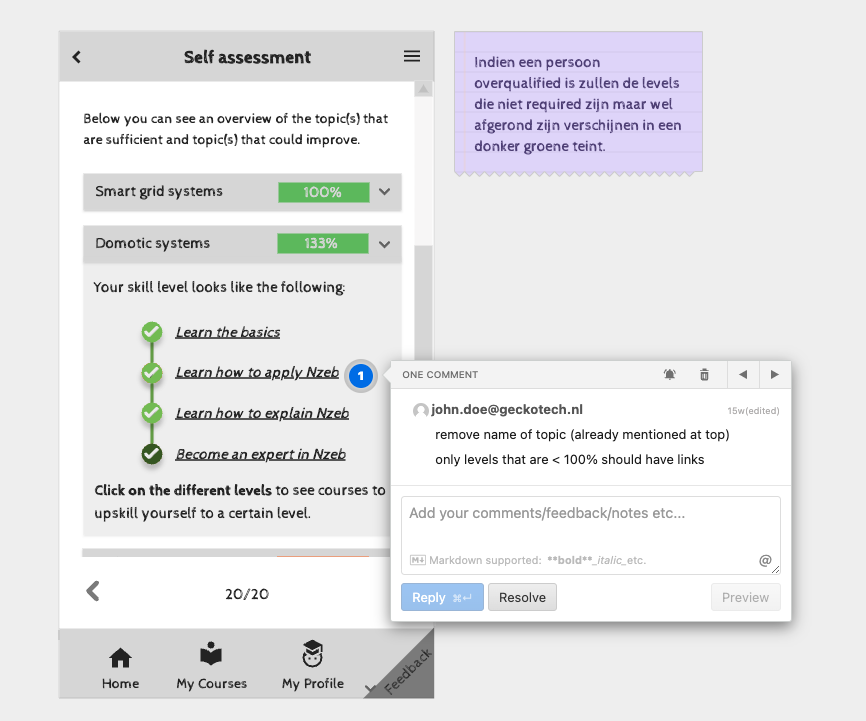 Jan Cromwijk
Since 2016, the BUILD UP Skills-app team collaborates with Geckotech on development and deployment of the BUILD UP Skills advisor-app. Each development iteration starts with a co-creation dialogue on the to be developed functionality. Due to the rapid visual design by using Mockups both the user experience and the technical functionality becomes crystal clear within 2-3 work sessions. When the mockup is done Geckotech gives a clear breakdown of the to be developed elements and their costs. This enables us to make clear choices to stick to available budgets. When wishes do not fit the budget we store them in the backlog for future acquisitions.

Co-developing in this way ensures trust & builds into a long and sound relationship.