KYP Plan is the project planning tool for planners and construction partners who want to make the most out of their time and resources. By using standard models for multiple construction activities (such as "installing heat system" or "laying floor tiles") or creating adaptable custom tasks, KYP Plan makes it possible to easily optimize plannings taking into account the availability of every construction partner.
Challenge & approach
At Geckotech, we understand the challenges that come with project planning, which is why we were thrilled to help KYP bring KYP Plan to life. From the initial proof of concept to releasing the current version of the web application, Geckotech has collaborated closely with KYP and iterated multiple times to ensure a high-performing application that not only looks great but provides excellent user interaction.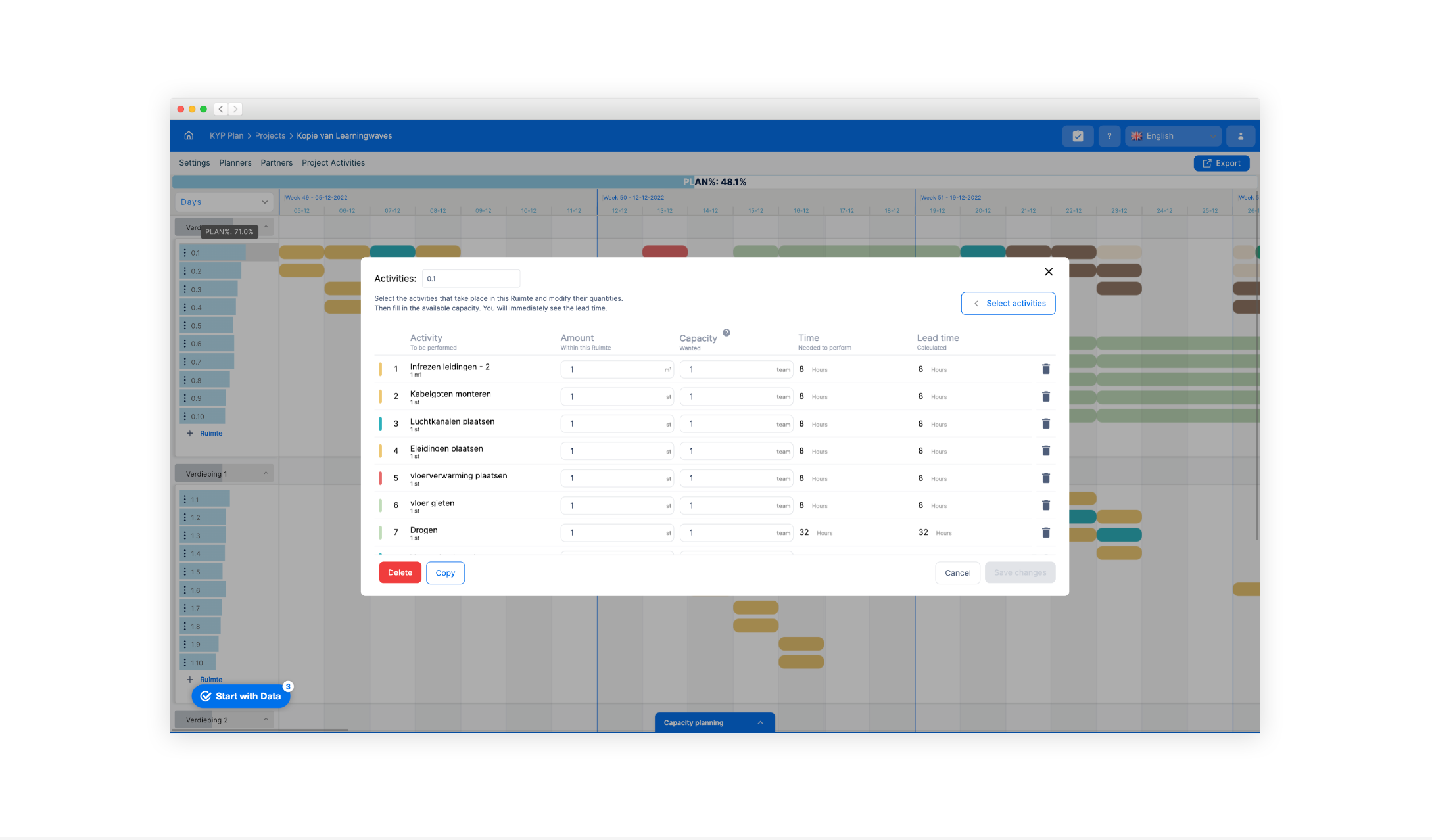 OPTIMISED USER INTERACTION
Every user interaction in KYP Plan has been well thought out. From building a custom drag-and-drop system to providing an interface that dynamically adapts to every user input, Geckotech's expertise in translating complex tasks into simple, easy-to-use software has resulted in a highly innovative and user-friendly application. Now, planning complex construction projects doesn't have to be complicated.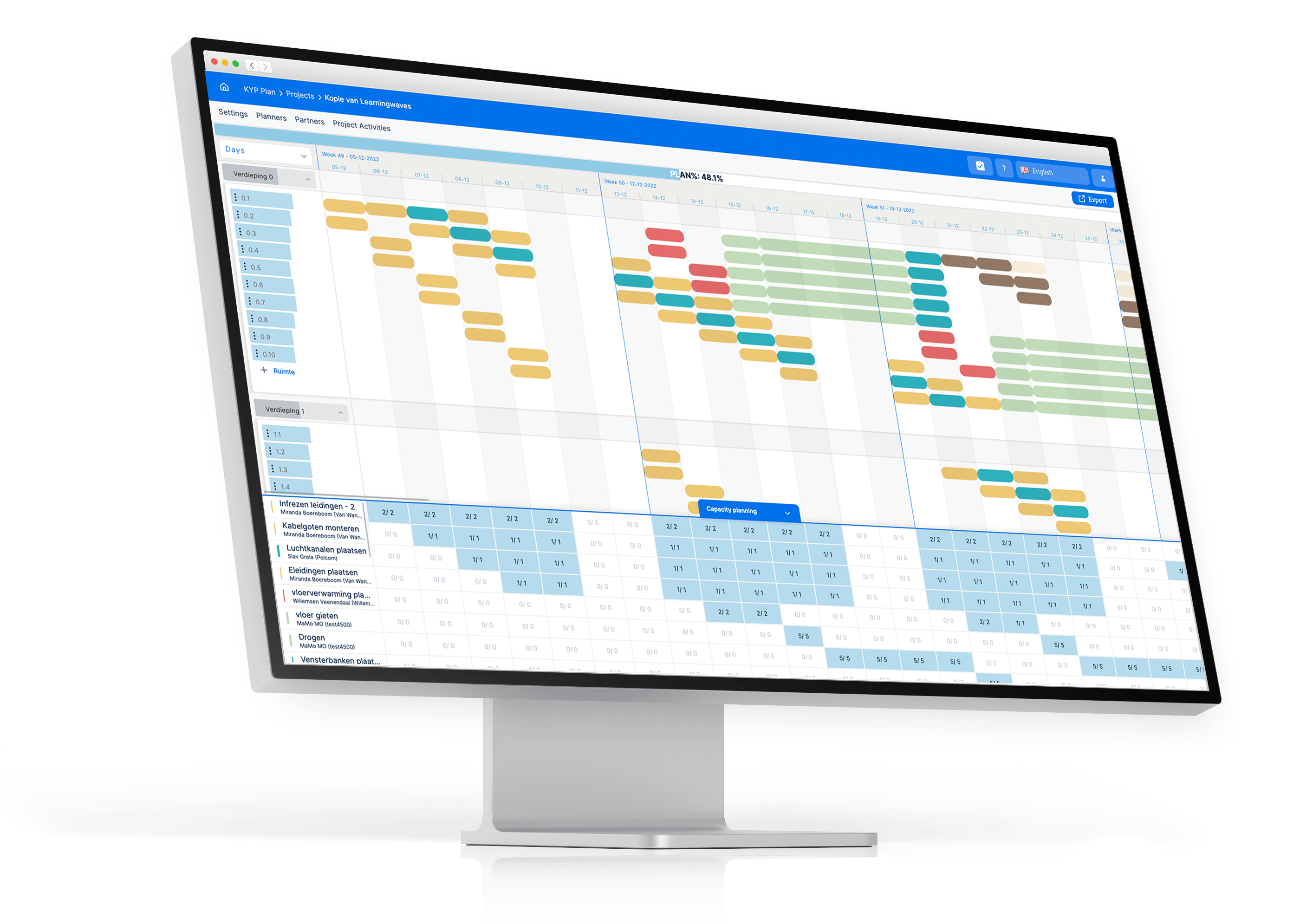 TIGHT-KNIT COLLABORATION
By adopting an agile approach, we were able to iterate quicker through multiple development phases, allowing KYP to gather feedback and make improvements more efficiently. Our collaborative approach and previous experiences working together with KYP also enabled us to better understand and meet all the product requirements.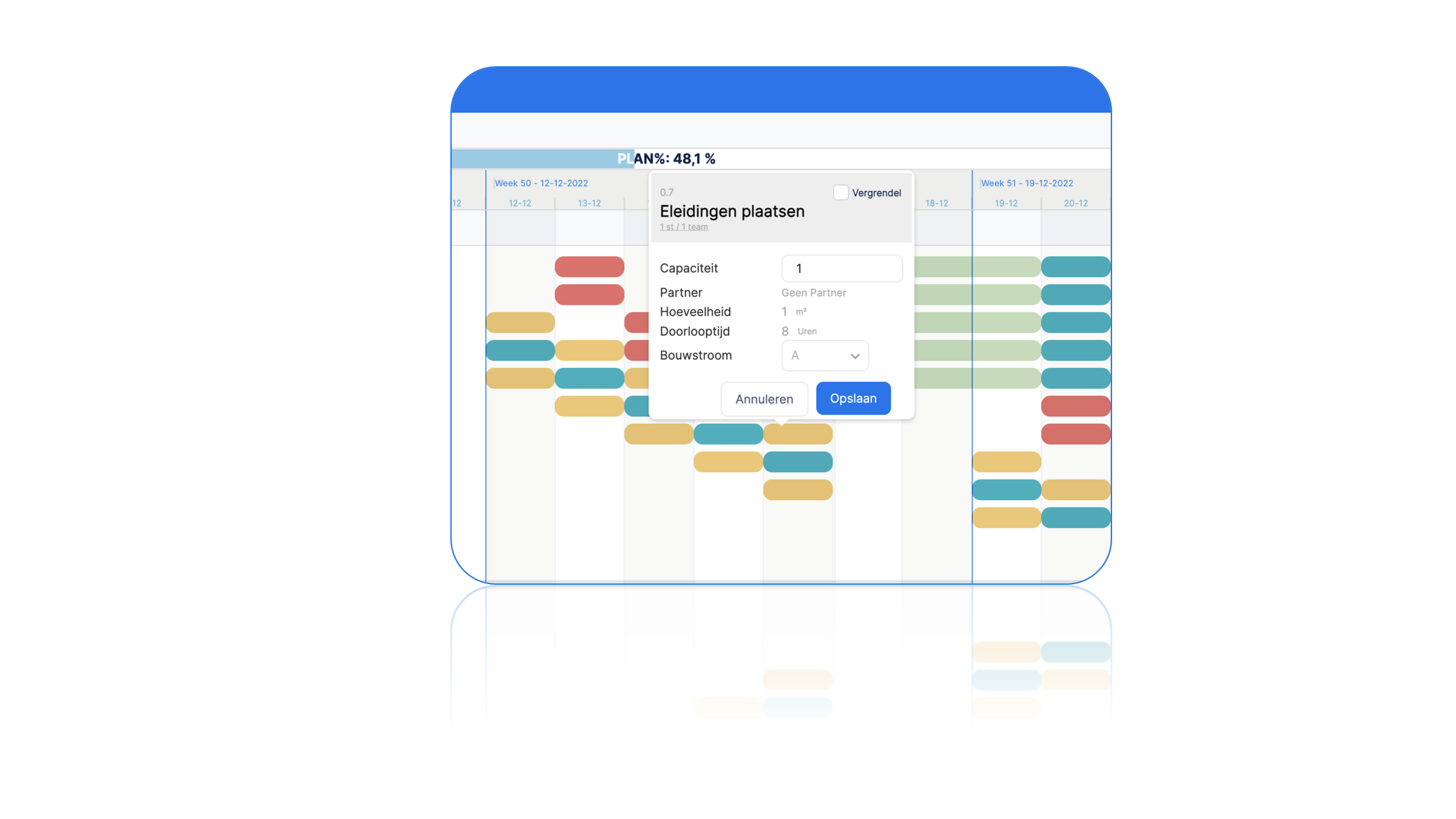 FOCUS ON PERFORMANCE
Performance of the application is super important when it comes to managing complex projects. With that in mind, Geckotech went the extra mile to optimise both frontend and backend applications. The backend uses Micronaut, which improves performance and requires fewer server resources. Meanwhile, the frontend is optimized to effortlessly render hundreds of activities and react to every new planning update in real time. The results are evident with every click.